Blockville Community
Happy Easter Blockville!

We've officially fully embraced 1.7.9. Which means now (most) of our plugins are now using the new Mojang UUID's instead of your usernames.

Some of our critical plugins don't use UUID's yet, and we're waiting on updates.

If you change your username when 1.8 is released, you will not be able to log onto the server until you change your name back. Others will be able to change to your username and access your chests, towns etc.

Until we've updated fully, do not change your usernames!



The /itemizer lore command was removed from the Survival and Skyblock server due to an exploit which allowed infinite level enchantments! Even though this sounds bad, it opens up a lot of opportunities for us to offer you special items with special attributes in the future, so stay tuned!

As usual, when 1.8 is released, do not update until the server is fully updated too.

That's all for now! Until next time!

UPDATE ON SHOP SIGNS FOR FACTIONS, SURVIVAL, AND SKYBLOCK:
Shops have also been changed to use UUID's. Shops never stored UUID's, which means in order to save a shop owners UUID, the shop owner must log in anytime from today onwards.

If the shop owner hasn't logged in in a long time, chances are he/she wont log in again, and their shops will never work. If you want your shops to work, make sure you've logged into all of your servers at least once.


Hello Blockville.
I've managed to re-prioritize our vote sites a little bit, so as long as you're using the vote website links (vote1.blockville.net, vote2.blockville.net, etc etc) you should see the new websites pop up.

If you dont see the new vote sites, you need to wait a few hours and it will update for you.
As a reminder, here are the updated vote sites:

vote1.blockville.net is hosted at minecraftservers.org
vote2.blockville.net is hosted at minecraft-server-list.com
vote3.blockville.net is hosted at topg.org
vote4.blockville.net is hosted at minecraftservers.net
vote5.blockville.net is hosted at planetminecraft.com

The Minestatus and MC-Index vote links still work, but dont offer any rewards like the ones above do.
The vote sites were changed to more popular ones to draw in more players in the coming months!

Also, yay to the new lobby! If you haven't checked it out yet, just type /lobby on the server.

Finally, the server has been updated to the latest known build of 1.7.7. Therefore, it is recommended you update you Minecraft!

Thats all for now! Happy Minecrafting!

Top Voters For March!
Congrats to our top voters and winner of premium ranks for March 2014!
Votes have been reset! Vote again, and win a donor rank for the month of April 2014!
TOP VOTER
Diamond Premium Rank Winner
Superpuppy490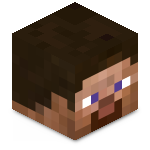 SECOND TOP VOTER
Gold Premium Rank Winner
Legend_98_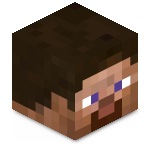 THIRD TOP VOTER
Obsidian Premium Rank Winner
kotkis100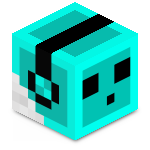 You can also directly donate for Premium Ranks by clicking here!
Vote again!
http://vote.blockville.net
​
Hello Blockville! Just wanted to keep you informed on whats happening behind the scenes on Blockville!
-

The server will be down for scheduled transfer at 1:00 am to 5:00 am US Central Standard Time early Monday morning. We are moving the server over to a different host with a greater amount of RAM and generally better performance

.

Transfer complete and all systems are online!
- Moving to newer server hardware also means we will no longer need weekly reboots. Yay!
- Universal Modreq's are fully functional. When you leave a modreq on one server, we will get it on all servers! Staff are now able to address your problems, no matter which server you are on!
- We're working hard to complete the new server on the network, and cant wait to launch it!
- More donors perks, and additional servers are still under development!
- We hope you are liking your pets. Additional pet interactions...
​
Hello Blockville!
Multi server pets have finally been added! You can
spawn them in
,
rename them
and
make your pets ride each other
! The pets are available through
http://pets.blockville.net
and are permanent for the life of the server! As always, you can also access the URL by typing
/pets
in game.
Currently, pets are available on the
Survival
,
Creative
,
SkyCube
and
Factions
servers.
​
I am very happy to announce that we now have server-wide donor perks.​
If you are a Lapis, Obsidian, Gold, Diamond, Emerald, Sponge, Commander or a Beacon donor,


Your rank now works across all the servers on our network!
​
For information on what your brand new perks are, visit
http://donate.blockville.net
You can also get an automatic discount when upgrading your rank.
​
Also, many of you have noticed a super-secret server on our network called "Coming Soon".
​
Stay tuned for more updates on it!
​