Blockville Community
Top Voters For November!
Congrats to our top voters and winner of premium ranks for November!
Votes have been reset! Vote again, and win a donor rank for the month of December!
TOP VOTER
Diamond Premium Rank Winner
strider1412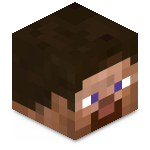 SECOND TOP VOTER
Gold Premium Rank Winner
JamesFozzie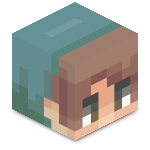 THIRD TOP VOTER
Obsidian Premium Rank Winner
Opalivians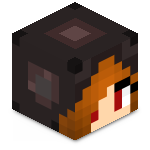 You can also directly donate for Premium Ranks by clicking here!
Vote now
www.vote-blockville.tk
​
Hello Blockvillians!


As the release of Bukkit 1.7.2 draws closer, now would be a good time to highlight some

important features

of the

Republic Factions server

that we've been working on!

General Features
​
The server will be a raid/grief server, with Factions region protection​

SWARM will be integrated into Republic. You will be awarded with items/gear for playing the swarm arenas​

Lottery and auctions will available and used as the main way for trade​

Obsidian, enderchests and enchantment tables will be destructible using 3 TNT hits​

Every new member will be granted 30 minutes of protection from PVP to prevent spawn camping​

Chests will be lockable using a sign, and can be destroyed on faction land claiming and TNT​

Voting will give you EXP, Money and *Blox* which you will be able to spend at the Blox shop​

There will be a fully featured shop, where you will be able to buy/sell all general items using in-game money

​

Biome portals will be available for all new large biomes available in 1.7.2​

An Armor HUD will be available in your client GUI to check armor durability​

And many more features to come!​
Republic will feature separate donor ranks from the Survival, SkyCube, and Creative servers
The ranks will be: Donator, VIP, VVIP, MVP, Guardian, Emperor/Empress and Overlord (Pricing and perks coming soon!)
We hope to release this as soon as we possibly can after the update, so stay tuned!
Also, look out for another post about Pandora!

​
Pandora and Republic Factions Progress
​
Hello Blockville! Its me again, Furq, updating you on stuff thats been happening behind the scenes, and stuff.
Tonight (as planned)
virtual chests for donors who got more chests than they were promised, will be trimmed away.
Done!
Also,
the planned removal of the SkyLands and Mars world, in addition to the Nether and End reset will be done as well!
Done!
Now, for the exciting parts. Progress on the Republic factions server is great! We've managed to complete most of the milestones, except that major one, the release of 1.7 for Minecraft. Unfortunately, the Bukkit team is taking their time to make sure 1.7.2 is bug free, so it will likely take more time for it to be released for us to be able to use the 1.7 biomes, which will delay the launch of Pandora and Republic Factions by...​
Note: This server will have a seperate IP
​
First Annual Eldaria Derby
Tortuga Raceway in Chelonia
Sunday, December 8th, 2013 (Start of Race TBD)
[MAY BE DELAYED TO 12/15 or 12/22!]
Sponsored by the City of Chelonia, and Turtle Holding Company, Inc.

Participant Fee: c1000
VIP Lounge Entry: c1000
Sponsor this Event for c2000
Free to Spectate!
Join us on December 8th as we celebrate the first anniversary of Eldaria with a high-stakes horse racing tournament on the streets of Chelonia! After the tournament, we'll all head over to the City of Eldaria for an after-party and fireworks show at the server's original spawn plaza! Prizes will be awarded to the winner of the tournament and to the four finalists! Sponsors will be vending goods in an open-air market near the racetrack, caterers will provide food and drink in the VIP Lounge at the finish line, and spectators will be free to watch the action from a...​
IMPORTANT NOTE ABOUT THE SURVIVAL WORLDS:
SKYLANDS (Not SkyCube), MARS AND NETHER
​
Due to not a lot of activity in the Skylands and Mars world,

o

n the

8th of November

, the Skylands (Not SkyCube) world, and Mars world will be decommissioned (Deleted). If you have any important resources there, transfer them to the other worlds immediately! We will not be offering a download of those worlds. We are removing the Skylands, Mars and resetting the Nether world to pave the way for the beautiful new landscape of Pandora. All towns with spawns in the Skyland and Mars world will also be deleted.

The Nether will also be reset. All towns founded in the nether will be also be deleted.

If you are confused about which worlds are being removed, leave a comment down below and we'll try our best to respond as soon as we can. Good luck and keep mining!
​

​